How well do you know the current WWE Superstar Roster? Who did John Cena fight in his first WWE debut match? Who did CM Punk defeat for his first WWE World Heavyweight Championship? What type of job did Sheamus have before wrestling professionally? These are just a few of the 500+ questions you will be asked. Local high scores allow you to keep track of your best scores.
Download FREE now and test your knowledge of the current WWE Superstars Roster!!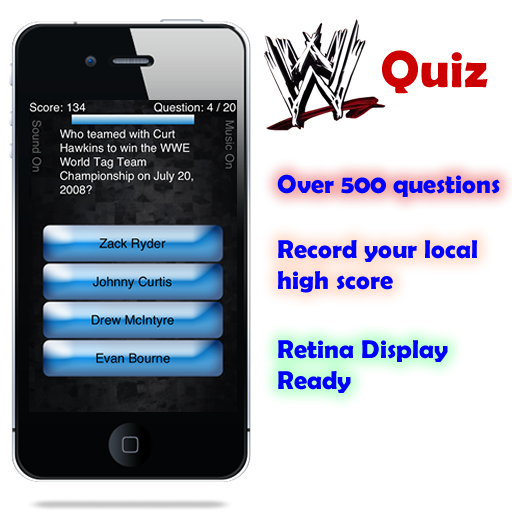 Massive database of WWE Triva!
Some questions are easy, some questions are hard, but all questions are FUN!
You may actually learn something by playing this app.